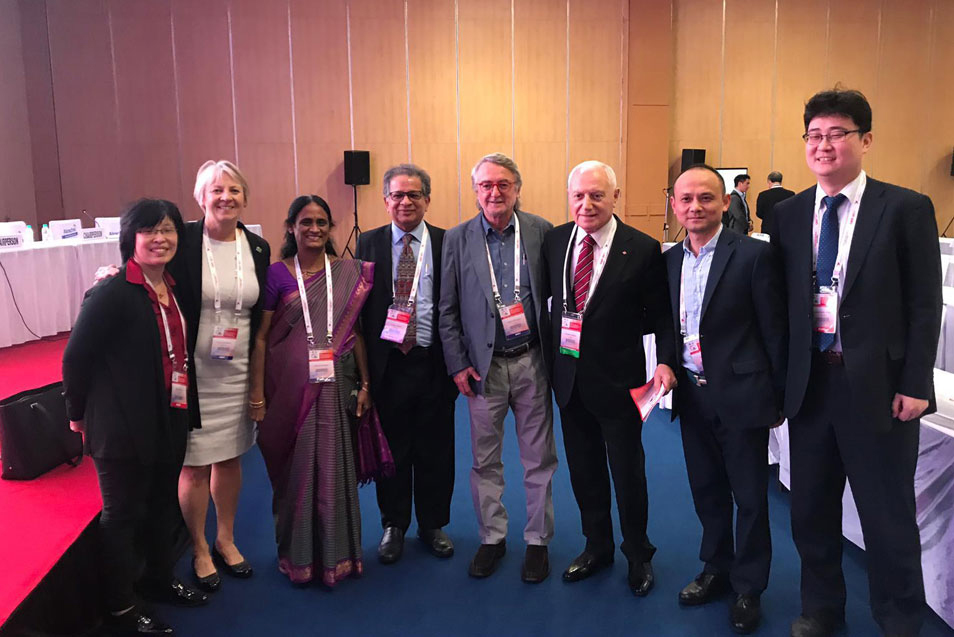 News & Events
The 16th Congress of the Asian Society of Transplantation (CAST 2019) was organized recently during 29th September to 2nd October, 2019 at India Exposition Mart Limited (IEML), Greater Noida.
CAST 2019 was jointly organised by 30th Annual Conference of Indian Society of Organ Transplantation (ISOT), 5th Centre for Liver and Biliary Sciences (CLBS) Symposium, Annual Meeting of Indian Society for Heart and Lung Transplantation (INSHLT), 16th International Congress of the International Society of Vascularized Composite Allotransplants (ISVCA), 5th Transplant Infectious Disease Conference and National Organ & Tissue Transplant Organization (NOTTO).
The event was inaugurated on 29th September with the address of Dr. D.S Rana, Organising Chairperson, 16th Congress of the Asian Society of Transplantation. Dr. Rana, in his address, stated some key numbers in organ transplantation in the year 2018 and talked about how 'The Transplantation of Human Organs Act 1994' has almost eliminated the unethical practises taking place in organ transplantation.
Dr. Mehmet Haberal, President, International Transplantation Society was the chief guest for this event.
The Congress witnessed participation from 32 countries and 2000 delegates from India and abroad. All the latest development and research in organ transplantation (including Heart, Liver, Lunch, Pancreas, Kidney, Small Bowel, Hand & Face) were discussed in this congress in great details by the renowned international and national faculty.
As a part of this congress, some young surgeons at AIIMS were trained in organ retrieval from cadavers so that they can become future transplant surgeons. Over 100 ICU specialists, neurologist, Neuro surgeons, emergency doctors and anaesthetics were also trained in diagnosing brain death and facilitating organ donations. The purpose was to improve organ donation all over the country so that more and more ailing people get healthy organs to live.